1. Station Road
Published 26 April, 2011
The walk starts on Station Road near to the coach park. Stand and look at the old railway station (now disused and converted into a private dwelling).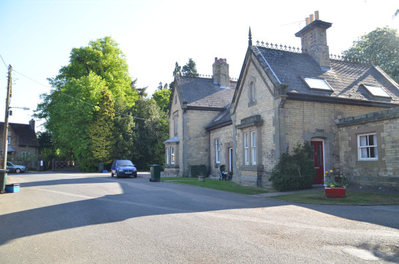 Can you imagine the sound of the steam engines waiting to leave for Buildwas or Craven Arms?
The railway was started in 1850 by Dr. William Penny Brookes, town father, entrepreneur and founder of the modern day Olympic Games.
It was originally constructed to transport our local quarried limestone and was built in linking stages (in the end composing 5 different lines).
The official opening of the Wenlock to Buildwas line was February 1862. It was possible with this section of line to connect to the Severn Valley line and Shrewsbury.
In 1864 the line was extended to Presthope (initially for goods only) and in the opposite direction Buildwas was linked to Coalbrookdale, thus making a continuous link to Wellington.
By 1867 Presthope was linked to Craven Arms for both passengers and goods and thus, passenger traffic was available for the public from Wellington to Craven Arms.
The route of the line still remains in places along Wenlock Edge and various station buildings and halts can still be found if you wanted to explore further afield.
The railway was used by many to get to and from work and shopping and it was a hard blow when the last locomotive (No. 4178) left Wenlock on 21st of July 1962.