Much Wenlock Public Art Trail
STOP PRESS: The Wenlock Legacy – a creative response to place:  Walk & Workshops - see details here
---
The Much Wenlock Public Art Trail, featuring work by artists Clare Woods and Michael Johnson, sited at William Brookes School, Windmill Hill and around the edge of the Gaskell Field, was commissioned by the William Penny Brookes Foundation for the people of Much Wenlock to celebrate the town's heritage and to commemorate the values and inspiration that led to the London 2012 Olympics.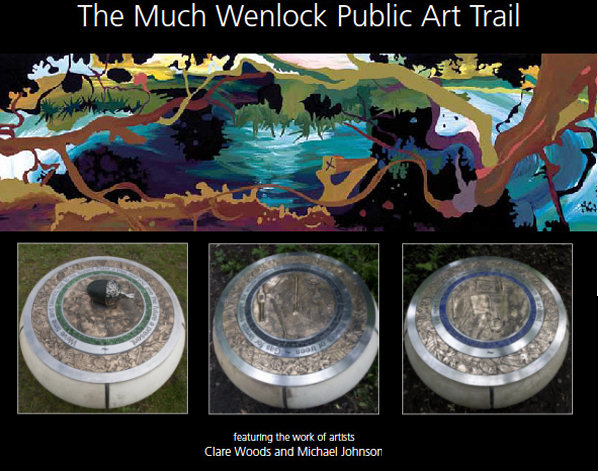 Much Wenlock, as a town, has a long history that dates back to before 680AD, when the Abbey, which was later rebuilt as a Priory, was founded.
The towns Olympic connection stems from the part it played in the birth of the modern Olympic Games. Much Wenlock is the birthplace of Dr William Penny Brookes, the inspiration for the modern Olympic Movement and founder of the Wenlock Olympian Society. Dr William Penny Brookes set up the Wenlock Olympian Games on what is now the Gaskell Recreation Ground in 1850. These games played a significant role in the revival of the modern Olympic Games in Athens in 1896.
The Much Wenlock Public Art Trail was unveiled by Philip Dunne MP on 13th July 2012.
The Much Wenlock Public Art Trail was made possible by the following:
Further information about the Much Wenlock's Olympic heritage can be found at: www.wenlock-olympian-society.org.uk
For further details about the Public Art Trail, please contact Mandy Fowler, Project Manager via mandyfowler@bachemill.orangehome.co.uk
Please download the trail leaflet here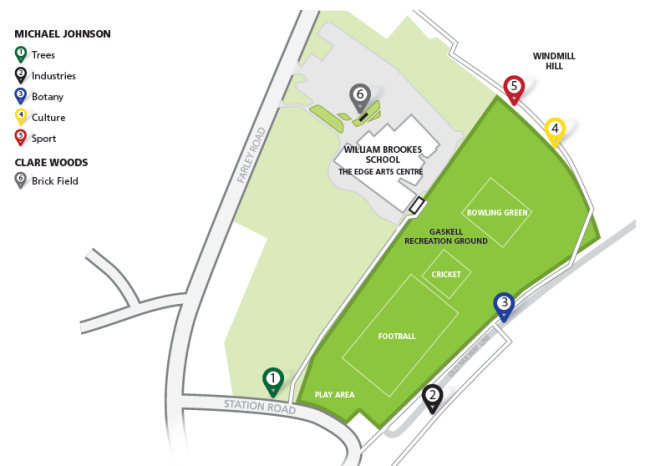 Public Art Trail Map