Much Wenlock Walking Weekend 2013
Published 10 April, 2013
The Second Much Wenlock Walking Weekend will be held from 6 - 9 September 2013.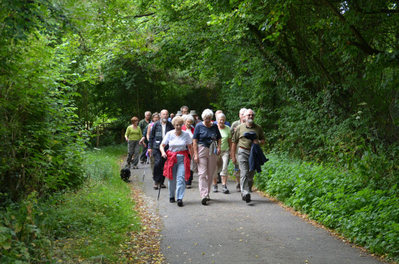 Details of the programme are listed below or download the full brochure & booking form here.
Booking fee for all walks is £3
For more information email wenlock.walks@gmail.com or see the facebook page here
Friday 6th September 2013
(1) Arlescott Walk 
This excellent walk gives splendid views the surrounding hills and countryside.  It also visits the site of the abandoned medieval village of Arlescott.
Time: 2pm start.  2 ½ to 3 hours.
From: The Square
Distance: 11Km.  7 miles
Terrain:- Moderate with good field tracks, old railway line and some quiet country lanes.
(2) Wenlock Town tour
A gentle stroll around Much Wenlock. We will view the historic sights of the town, in particular those associated with Dr. William Penny Brookes founder of the Much Wenlock Olympian Games in 1850 . Dr. Brookes and his games were an acknowledged major influence in the founding of the modern Olympic Games.
Time: 6pm start.  1 ½  hours.
From: The Square
Distance: 3Km.  2 miles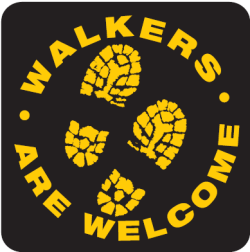 Saturday 7th September 2013
(3) Along the Edge Walk
Bus fare or valid pass required.
Time: 10am. (for  the 10:10 bus) 4 to 5 hours
From: Queen Street bus stop
Bring a picnic lunch or buy food from the pub
Distance: 16Km. 10 miles
We will use the Wenlock Wanderer Shuttle bus to travel to the start and walk back to Much Wenlock.
We will call at the Wenlock Edge Pub.
Terrain:- Mostly good tracks with some steep ascents and descents.
Limited numbers – booking is essential.
(4) Geology walk.
Wenlock Edge is not only one of the most important and best known geological locations in Shropshire but one of the most famous in the world. Some sites along the Edge are of international geological importance
This walk in the company of an expert takes you back through time amidst a beautiful landscape and we shall visit rock exposures and sites in old quarries where we shall discuss what we see and a little of the history of the area.
Time: 10.00am start.  3 hours.
From: Stretton Road NT Car Park 
Distance: 6Km.  4 miles
(5) Sheinton Walk
This walk drops down below Wenlock Edge to pass through  fields and woods to Sheinton. The name comes from the Saxon and means "beautiful place".
Time: 10 am start. 3 to 4 hours.
From: NT Stretton Road car park
Bring a picnic lunch
Distance: 11Km.  7 miles
(6) Quiz – Saturday night at Wenlock Pottery
Join us for a bit of fun with a general knowledge quiz. The price includes a simple supper.
Bar available
Teams of up to 4.
Starts at 7.30pm
£6 per person (includes food)
Sunday 8th September 2013
(7) The Wenlock Circuit
This rewarding walk offers good views of The Wrekin and Brown Clee Hill with varied countryside and changing views of the town of Much Wenlock.
Time: 10.30am start.  4 to 5 hours.
From: The Square
Bring a picnic lunch.
Distance: 16Km.  10 miles
Terrain:- Moderate with good tracks.
(8) Foraging Walk
This is a relaxing wild food walk around the woods and hedgerows of Much Wenlock. We will pause to identify and discuss any useful or edible, flora, and fungi as we go. It is amazing to see how much can be eaten in nature's wild food larder.
Time: 10am start. 2 to  2 ½ hours.
From: Stretton Road NT car park
Distance: 5 to 6 Km.  3 to 4 miles
(9) Acton Round Walk
This walk through woods, fields and orchards offers beautiful countryside, a historic church and a few surprises.
Time: 10.00am start. 4 hours.
From: The Square
Bring a picnic lunch
Distance:  13.3 Km.  8 miles
Terrain:- Moderate
Monday 10th September
(9) Cressage to Wenlock walk.
Bus fare or valid pass required.
We catch the bus to the nearby village of Cressage and walk back to Much Wenlock over the Wenlock Edge. The walk affords splendid views of the Wrekin, the Edge and other hills.
Time: 9:45 (for the 10:04 bus)  2 hours
From: Queen Street bus stop
Distance: - 7Km.  4 ½ miles
Terrain:- Moderate on field paths and quiet country lanes.
Terrain:- Moderate